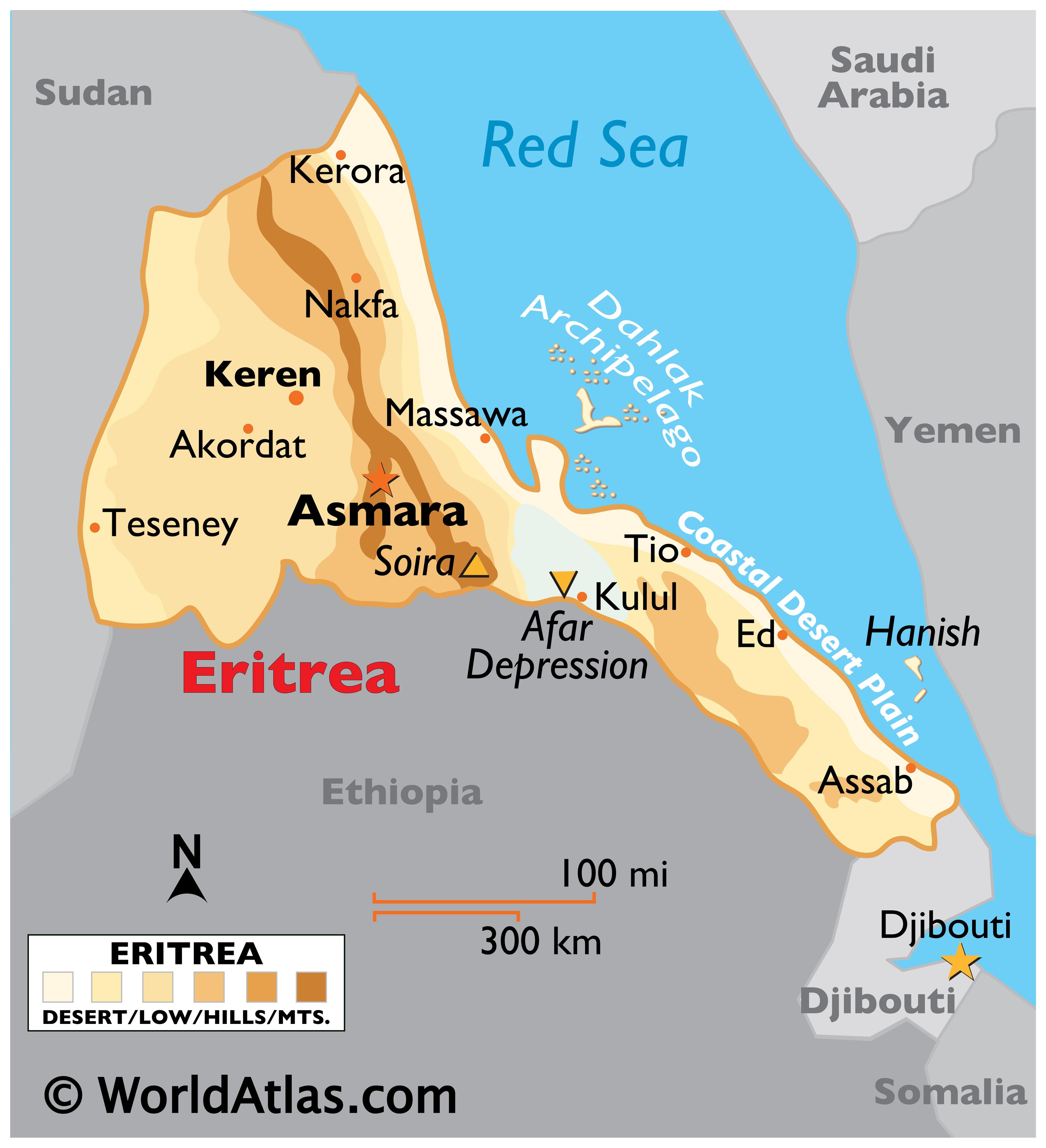 Thank you so much for your faithful prayers for Eritrea over the years. It's often difficult to keep faithfully petitioning God during a situation which doesn't change or worsens; so your perseverance means the world to us and, of course, to the Eritrean people who are suffering under one of the most brutal regimes in the world.

Sunday 20 May
Patriarch Antonios of the Eritrean Orthodox Church has been under house arrest since he was illegally removed from office in 2007. He is allegedly under pressure to resign and make way for a pro-government bishop. He's in his 90s, surrounded by enemies, and severely diabetic. Ask God to encourage Patriarch Antonios in his imprisonment, granting him strength, faith and perseverance.

Monday 21 May
Patriarch Antonios is one of over 10,000 prisoners of conscience in Eritrea, including many from recognised and unrecognised faith groups who have been detained without charge or trial, in life threatening conditions. Please pray for all those who are imprisoned in Eritrea: for God to comfort them, grant them endurance, and for their unconditional release.
Tuesday 22 May
Today, give thanks that CSW was able to provide an opportunity for Yona Germano Nati to speak inside the UN Human Rights Council chamber. Through him every country delegation heard of the enforced disappearance of his father, who is amongst the political figures detained incommunicado in a harsh purpose-built facility since 2001, and the suffering of his family and tribe. He deeply appreciated the opportunity to call for justice at the highest international level. Without our UN accreditation, we would not have been able to facilitate this so easily, so join us in thanksgiving today.

Wednesday 23 May
In October 2017, a government clampdown on education sparked a rare show of public protest against the authorities. The demonstrations against the government taking control of a private Islamic school and imprisoning  its 93 year-old honorary president, Haji Musa Mohammed Nur, were dispersed violently, with even minors arrested. A Catholic seminary was also seized. Haji Musa died in prison four months later. Pray for comfort for his family, and for the return of all property seized from religious communities.

Thursday 24 May
Today marks Eritrean Independence Day, making it 27 years since the country won independence from Ethiopia. Pray this verse over Eritrea today: For you are my rock and my fortress; and for your name's sake you lead me and guide me; you take me out of the net they have hidden for me, for you are my refuge. Into your hand I commit my spirit; you have redeemed me, O Lord, faithful God. Psalm 31: 3-5.

Friday 25 May
In June the tenure of the current special rapporteur on Eritrea, Sheila Keetharuth, comes to an end. Together with our partner organisation Human Rights Concern Eritrea, CSW will be lobbying for  the renewal of the mandate during the June session of the Human Rights Council. Please pray we are successful. Also pray a blessing on the outgoing Special Rapporteur, who has amplified the voices of victims and advanced the cause of justice – despite insults from the Eritrean regime and an assault by its supporters – and for an equally effective new Special Rapporteur.

Saturday 26 May
Lord, we know that the situation in Eritrea is so much worse than we can imagine. We lift this country to you: it is dear to you. Guard and uphold the Eritrean people, we pray: protect them and ensure the international community maintains attention and pressure until the violations cease, perpetrators are made accountable and the nation is truly free. Amen.